Podcast: Play in new window | Download
Shari talks with Carol and Brad White about their career paths – Carol, an MBA with a corporate client base, to a consultant focused on nonprofit organizations, and Brad, a law school graduate to a real estate professional focusing on neighborhood revitalization, historic preservation and affordable housing. They discuss how their jobs fit with their values, how they planned and took a sabbatical, and their annual trip to Charlevoix, Michigan and what it means to their family.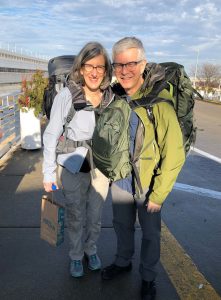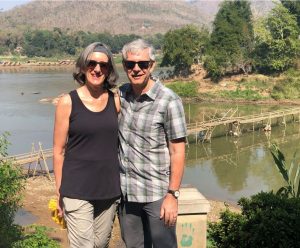 About Carol:
Carol White (she/her) has helped clients turn information into high-impact marketing strategies for over 25 years.
She founded CBWhite – Marketing Research & Strategy to apply her corporate experience in marketing strategy and research to organizations serving the public interest. Her expertise has been translated for and successfully applied to dozens of clients in the nonprofit arena, helping them use marketing principles and research to further their missions.
Carol leads projects that reveal critical information about all types of constituents and stakeholders. Results are used to transform the way organizations present themselves, to re-brand, to kickoff strategic planning with objective market insights, to design programs, to enhance efforts to reach target audiences, and to create a platform for consistent, high-impact marketing implementation. Projects involve partnership with clients, combining CBWhite's rigorous and objective research methods with each client's wisdom, experience, and intuition that is specific to the subject matter.
In the planning phase of engagements, Carol works with clients to define goals, identify issues, and broaden the view of possibilities. She designs and implements market research, from focus groups and interviews to large surveys. With information in hand, she provides insightful analysis and synthesis so clients make decisions and take well-reasoned action.
The client list includes educational institutions, environmental organizations, arts groups, health advocates, and others.
Carol has delivered many seminars on branding, strategy, planning, and research and has been a guest lecturer at University of Chicago Booth School of Business. She holds a BA in Economics from the University of Michigan (grandmother, mother, and daughters went there, too!) and an MBA in Marketing from the University of Chicago Booth School of Business.
Carol is a fan of dark chocolate, travel, theater, dance, yoga, puzzles, and her screened porch. She loves time with family and is grateful for spontaneous and planned days together.
Connect with Carol:
CBWhite – Marketing Research & Strategy Website:  cbwhite.com
LinkedIn:  linkedin.com/in/cbwhite/
About Brad:
Brad White is the Senior Program Director at the Richard H. Driehaus Foundation, a Chicago-based foundation seeking to improve the built environment, support cultural stewardship in the arts, and strengthen democracy through investigative journalism. He is responsible for overseeing development and implementation of program goals and funding strategy for the Built Environment program.
Brad has over 35 years of experience in community development, affordable housing, and philanthropy. Brad previously served as the Associate Director of the Alphawood Foundation where he identified potential new grantees, provided grantmaking recommendations, and developed strategies to address racial equity in grantmaking and staffing. Major projects included overseeing the restoration of Frank Lloyd Wright's Unity Temple, collaborating with staff to provide capacity and support to the South Side Community Art Center, and working with a wide variety of arts, architecture, advocacy, and historic preservation organizations. Prior to his work at the Alphawood Foundation, Brad spent more than ten years overseeing the development of affordable housing. He was the development manager for Related Midwest during the first phase of Roosevelt Square, which included more than 300 units of affordable housing, as well as retail and office space.
Brad was appointed by President Barack Obama, as a General Public Member, to the Advisory Council on Historic Preservation in 2011; he was re-appointed in 2014 and served until October 2020. For the Advisory Council he led the task force on Historic Preservation and Rightsizing and directed the development of a policy statement on community revitalization. Brad is on the Board of Enrich Chicago, a not-for-profit organization focused on racial equity and inclusion in the arts. He is currently the Chair of the Unity Temple Restoration Foundation, a board member of DOCOMOMO-US, a board member of the Julius Rosenwald-Rosenwald Schools National Historical Park Campaign, member of the Fund for Historic Synagogues Advisory Committee, and a member of the Public Policy Committee of ULI Chicago. He is the former Chair of Landmarks Illinois, Preservation Action, and the Ely Chapter of Lambda Alpha. Brad is a graduate of the University of Michigan; he received his law degree from DePaul University College of Law.
Connect with Brad:  linkedin.com/in/brad-white-0709b45/
Travel Websites Brad and Carol Used:
Get your copy of Maximize Your Return on Life here.
To learn more about Shari Greco Reiches, visit https://sharigrecoreiches.com/
To learn more about Rappaport Reiches Capital Management, visit https://rrcapital.com/
To discover your core values, visit https://rrcapital.com/blogs-and-more/do-you-know-your-core-values