Podcast: Play in new window | Download
Todd Wiener, a successful attorney and avid cyclist, was in a devastating bike accident resulting in a traumatic brain injury. Todd talks about his recovery and life after the accident. An inspirational discussion – especially for listeners that may find themselves in a life changing situation they did not anticipate.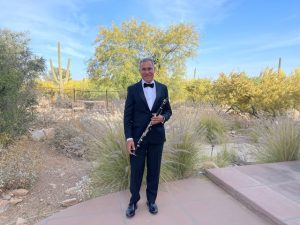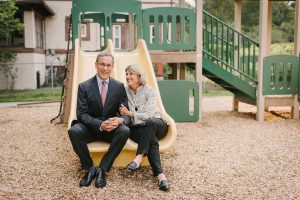 Todd was born in 1961 in Cleveland, Ohio. He graduated from college at University of Cincinnati, Summa cum Laude, in 1983 (majoring in American History). Todd graduated law school at Harvard University, cum Laude, in 1986. He practiced law at Hopkins & Sutter from 1986 to 1990, and then was a Partner at McDermott, Will & Emery from 1990 to 2021. His practice focused on Environmental Law, and Todd is now retired.
Todd has lived in Evanston, Illinois since 1986, and married Paula Jacobi in 1988. Their son Sam, born in 1995, passed away in 2020.
An avid classical musician, Todd plays in the Southern Arizona Symphony Orchestra (SASO) and the Music Institute of Chicago Symphony Orchestra. He is also on the Boards of Directors of SASO and the Evanston Symphony Orchestra.
Todd has enthusiastically gotten into the sport of running in his recovery. Todd is a member of the Evanston Running Club and the Interloopers Runners in Tucson, Arizona. Todd has won several races and is currently training to race a marathon.
Todd also serves on the Board of Directors of the Evanston Community Foundation, where he is the Chair of its Philanthropy Engagement Committee. He serves on the Foundation for Beth Emet Synagogue, in Evanston and is also on the Board of Advisors of the Northwestern University Tennis Teams.
Shirley Ryan AbilityLab:  https://www.sralab.org/
Collage Rehabilitation Partners: https://collagerehab.com/locations/colorado-programs/
Evanston Community Foundation: https://evanstonforever.org/
Music Institute of Chicago Symphony Orchestra: https://www.musicinst.org/
Southern Arizona Symphony Orchestra (SASO): https://sasomusic.org/
Evanston Running Club:  evanstonrunningclub.org
Connect with Todd: instagram.com/wienertodd
Get your copy of Maximize Your Return on Life here.
To learn more about Shari Greco Reiches, visit https://sharigrecoreiches.com/
To learn more about Rappaport Reiches Capital Management, visit https://rrcapital.com/
To discover your core values, visit https://rrcapital.com/blogs-and-more/do-you-know-your-core-values