Podcast: Play in new window | Download
Shari and Dana discuss how she started her practice Dana Hirt Parenting, a Chicago-based parent coaching and education service, and how she became a PCI Certified Parent Coach®. Dana uses Intentional Parenting in her practice – a mindful approach that encourages parents to use their Core Values to help guide their parenting decisions. Dana offers tips and examples for raising toddlers to young adults, she shares how she maximizes her return on life – and much more.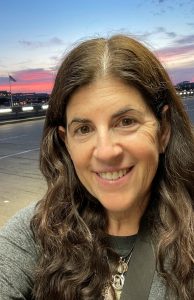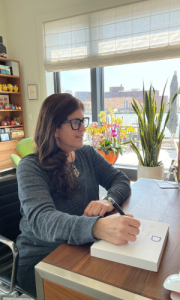 Dana is the founder of Dana Hirt Parenting and a PCI Certified Parent Coach®, offering parents, both new and experienced, concrete skills and personalized guidance and support. Her commitment to Intentional Parenting enables clients to identify their core values, appreciate their strengths, and increase their competence and confidence as parents. She is also passionate about effective co-parenting for all couples, including those navigating separation and divorce. She holds a Master's Degree in Education in Human Development and Learning from DePaul University and The Institute for Psychoanalysis, and a Bachelor's Degree in Education and Psychology from Brown University. She brings 32 years of experience in the field of educational psychology in clinical, school, and private practice settings, and the wisdom of 29 years of parenting to her parent coaching work. Dana is the grateful and proud mother of three adult children.
In addition to her professional work, Dana serves on the Boards of the Jewish Federations of North America, The Bernard Zell Anshe Emet Day School, and The Jewish Women's Foundation of Chicago. She is a committed life-long learner having just completed a year of study with the Shalom Hartman Institute.
Connect with Dana:
Dana Hirt Parenting  https://danahirtparenting.com/
https://www.linkedin.com/in/dana-hirt-2b9b466/
https://www.facebook.com/DanaHirtParenting
https://www.instagram.com/parentwclarity/
Get your copy of Maximize Your Return on Life here.
To learn more about Shari Greco Reiches, visit https://sharigrecoreiches.com/
To learn more about Rappaport Reiches Capital Management, visit https://rrcapital.com/
To discover your core values, visit https://rrcapital.com/blogs-and-more/do-you-know-your-core-values