Podcast: Play in new window | Download
Shari chats with Candance Chow, Co-Founder and Managing Director of NextGroup, a resource for women relaunching or pivoting in their careers. Candace is dedicated to empowering women to be valued, both in and out of the paid workforce. She discusses her own journey and offers practical advice for women facing real challenges.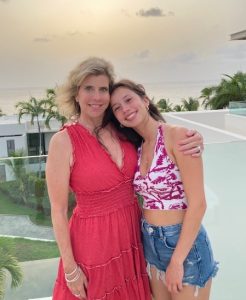 Candance is a community leader and entrepreneur who uses her deep knowledge of strategy, organizational management, and transformation initiatives in both the public and private sectors. She currently serves as Co-Founder and Managing Director of NextGroup, a company which supports women pivoting careers or re-entering the workplace after a career break and offers employers access to these talented professionals. She previously served two terms on the Evanston/Skokie District 65 School Board and ran a competitive primary in 2018 for democrat to the Illinois State House of Representatives. Before launching NextGroup, Candance led her own management consulting practice that worked with entrepreneurs and nonprofits to bring new products and services to market. She also held roles in several technology startups as business development leader and product/market strategist. Candance began her career as an advocate for educational and workplace equity for women and girls; she believes her current work brings full circle a very full, rewarding career that starts and ends with supporting others to reach their goals and potential.
Candance holds an MBA with distinction from Northwestern University's Kellogg School of Management in strategy and nonprofit management and graduated magna cum laude with a B.A. in Public Communications and International Studies from the American University in Washington, D.C. Candance lives in Evanston with her husband Dan and their three teen and young adult daughters.
More about NextGroup: https://www.linkedin.com/company/nextgroupus/| www.nextgroupus.com
Connect with Candance: linkedin.com/in/candancechow
Get your copy of Maximize Your Return on Life here.
To learn more about Shari Greco Reiches, visit https://sharigrecoreiches.com/
To learn more about Rappaport Reiches Capital Management, visit https://rrcapital.com/
To discover your core values, visit https://rrcapital.com/blogs-and-more/do-you-know-your-core-values