Podcast: Play in new window | Download
Shari talks with Kathy Bresler, a Consciousness Concierge, about how passion and values influence our lives and her journey from hosting spiritual programs for women in her living room to creating and opening ALTAR, a center for healing and community.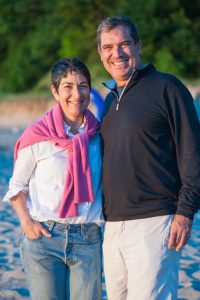 Kathy Bresler is the founder and Consciousness Concierge of ALTAR, a soul-quenching communal space for women to gather, create and unfurl. She is an ordained Inter-Spiritual Minister with an MBA, who has been working on opening a center for healing and community in Chicago in one form or another for close to a decade.
As the idea for a center fell together and apart through the years, she pursued her own path of spiritual growth and development. She co-founded a women's circle called LiFT (living in flow together), became a SoulCollage® facilitator, a Pathwork Helper and completed a two-year program in Inter-Spiritual ministry. Her living room became "the center" where women came together in sacred circle to explore and grow.
She had all but given up on her dream until an assignment at seminary asked her to imagine taking LiFT out of her living room and into a space of its own. That experience reignited something that became the spark of ALTAR. She signed a lease in January of 2020 and lovingly curated a one-of-a-kind sacred space. A soft launch was planned for March 2020, just as the world was shutting down. By April, ALTAR moved online and the soul-quenching gathering place for Chicago area women became a soul-quenching gathering space for socially-distanced women across the country. In collaboration with a host of talented facilitators, ALTAR offered close to 100 online gatherings during the pandemic. What began as a temporary solution has become a welcome evolution to ALTAR's original mission to bring women together for the "soul" purpose of creating more possibility in their lives and in the world.
ALTAR is a sanctuary in the city and a curious seeker's playground located in Chicago's Logan Square neighborhood. Programs are open to everyone. Membership options include access to our unique co-working space, discounts on in-person and hybrid programs and a richly curated ALTAR app. Find ALTAR at altarcommunity.com
Connect with Kathy:
Website: www.altarcommunity.com
LinkedIn: https://www.linkedin.com/in/kathy-bresler-3a7295/
Instagram: @altarcommunity
Get your copy of Maximize Your Return on Life here.
To learn more about Shari Greco Reiches, visit https://sharigrecoreiches.com/
To learn more about Rappaport Reiches Capital Management, visit https://rrcapital.com/
To discover your core values, visit https://rrcapital.com/blogs-and-more/do-you-know-your-core-values