Podcast: Play in new window | Download
In this episode, Andrea discusses her journey from State's Attorney to Family Law. She shares what every woman should know about their finances, steps to take for women contemplating divorce, her mentors, work/life balance, advice for younger attorneys — and much more!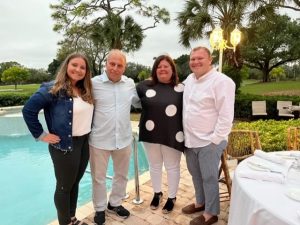 For more than two decades, Andrea Muchin has resolved, both through settlement and litigation, complex family law and divorce cases at Schiller DuCanto & Fleck LLP. Andrea's vast array of experience covers all facets of family law including sophisticated financial issues, business valuations, maintenance, child support, child custody, removal, and visitation issues. In addition, Andrea has also negotiated and drafted numerous pre-nuptial and post-nuptial agreements and amicably settled hundreds of cases.
Andrea represents successful people who work both in and out of the home, have unique problems and issues, and who are willing to listen to sound advice on how to move forward in their lives. Over time, she has represented and guided both men and women through this often difficult time in their lives. Andrea prides herself on the direct and individualized approach she takes with each client. Andrea listens to her clients' needs and helps them understand their current situation, identify and prioritize their concerns, and develop realistic goals and expectations. Using legal, personal, financial, and counseling skills, Andrea provides a rational, intelligent and individualized approach to achieving what is best for each client given the totality of their circumstances and the range of realistic options.
Connect with Andrea:
https://www.sdflaw.com/team/detail/andrea-muchin/bio
linkedin.com/in/andrea-muchin-18b1741
Get your copy of Maximize Your Return on Life here.
To learn more about Shari Greco Reiches, visit https://sharigrecoreiches.com/
To learn more about Rappaport Reiches Capital Management, visit https://rrcapital.com/
To discover your core values, visit https://rrcapital.com/blogs-and-more/do-you-know-your-core-values